To meet with the increasing demand for tourism mobile app, and to promote Danang as a tourism destination, on 6th December morning, Danang Department of Tourism has cooperated with Gola Software Ltd. to develop and launch the new mobile app: "Discover Danang tourism": Danang FantastiCity Ver 1.0. Danang FantastiCity Ver 1.0 is a free app for smartphones, available for IOS and Android with internet via 3G or wifi. With attractive backgrounds, interactive features, Danang FantastiCity Ver 1.0 enables users to make the most of the app fast and easily.
App name: Danang FantastiCity Ver 1.0
Language: Vietnamese, English
Download on operating systems: IOS and Androdi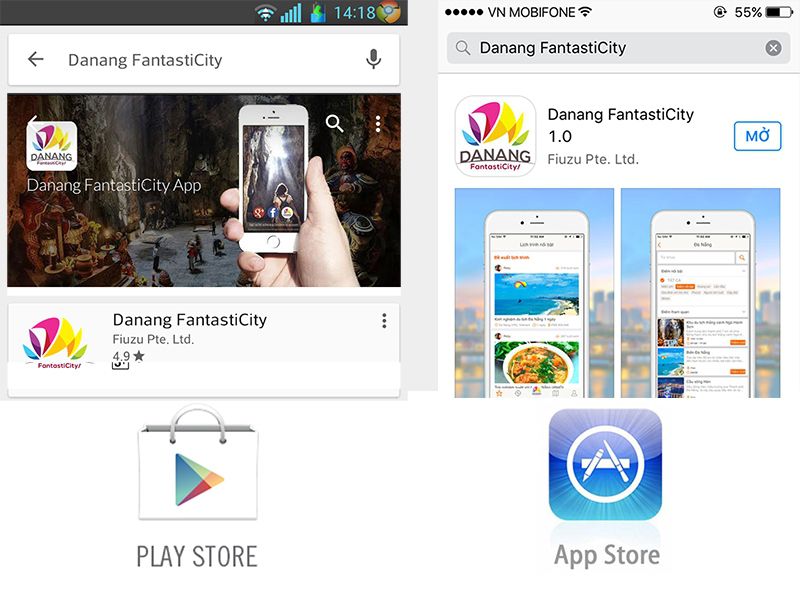 The most significant features of the app:
Tourists can plan their own itinerary based on time duration, budget and preferences by using suggested itinerary or adjusting to their needs.
Using offline tourist map in saved itinerary without wifi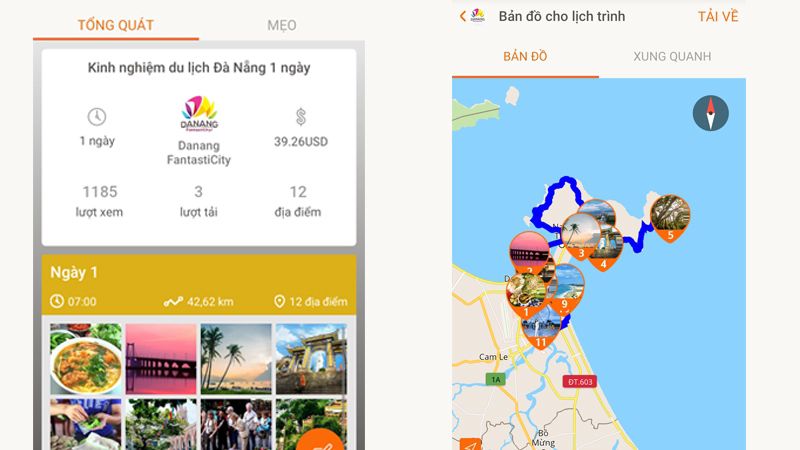 Besides these features, Danang FantastiCity Ver 1.0 also provides other information on Danang tourism such as attractions, entertainment, cuisine, festivals and events, accommodation, travel information, public toilet map…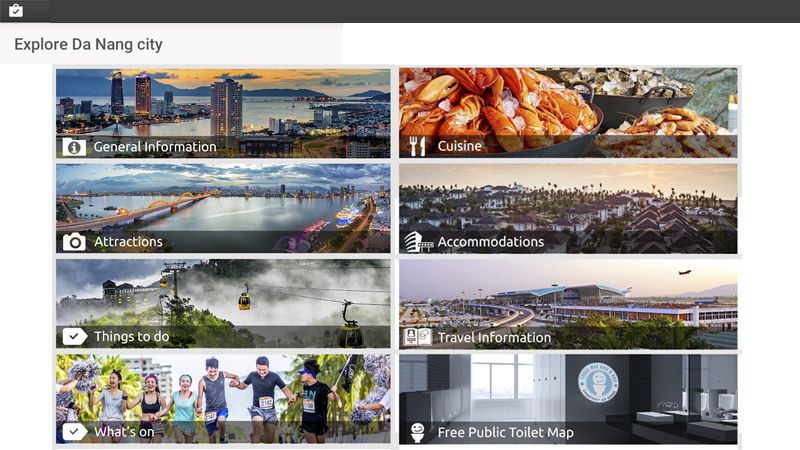 Information is presented precisely, helping users make decision faster and more conveniently.
Users can use filters to look for information.
Information is smartly arranged: how much time to spend at a destination, when to have lunch or dinner… Users can also follow suggested itineraries and adjust to their own.
Share your trip: After each trip, Danang Fantasticity Ver 1.0 can also creates "My Itinerary". This feature helps collecting all photos taken during the trip from your phone. You only need to turn on GPS when taking photos and these photos will be automatically saved in My itinerary.
Connectivity to Danang Tourism Website www.tourism.danang.vn. This feature enables users to easily look for information and plan their trip without the need of a smartphone.